Generative AI stands on the cusp: Silicon Valley bets that future technology giants will shuffle?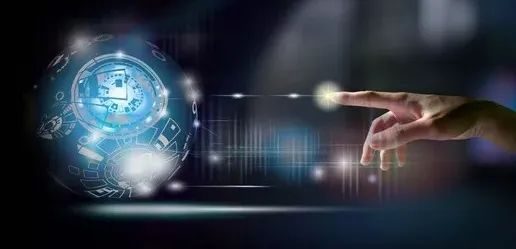 Generative AI is getting more and more popular. Is this really a good business?
Recently, AI painting is on fire.
By inputting some words, AI can generate an image that matches the words in a few seconds. These images are wild, and some are even bizarre. For example, people have extra fingers on their hands, and their fingers bend unnaturally. Even, AI can generate some meaningless billboards and alphabets that humans have never seen before.
Although AI painting is outrageous, it has set off a wave of science and technology: the spring of generative AI has come.
David Beisel, a venture capitalist at NextView Ventures, said that in the past three months, the word "generative AI" once became a hot word. Moreover, the generative AI technology has developed rapidly and the market enthusiasm is so high that many people even quit their jobs to start a business in this field.
There is no doubt that AI has been in a prosperous stage in the past five years or so, but most of these past advances have to do with understanding the existing data-for example, the AI model has been able to quickly and efficiently identify whether there are only cats in your mobile phone photos. However, the generative AI model generates something completely new that has never been seen before. In other words, generative AI is not just about analyzing existing data, but creating.
Boris Dayma, founder of Craiyon generative AI, believes that "generative AI is not only creating old images, but also creating many new things, which are completely different from what we have seen before."
Sequoia Capital also said in a blog post on its website: "Generative AI has the potential to create trillions of dollars in economic value." Sequoia Capital predicts that generative AI may change all industries that require human beings to create original works, from games to advertising to the legal profession. It is worth mentioning that Sequoia Capital also pointed out in its blog post that this message was partly written by GPT-3 (GPT-3 is a generative AI capable of generating text).
Working principle of generative AI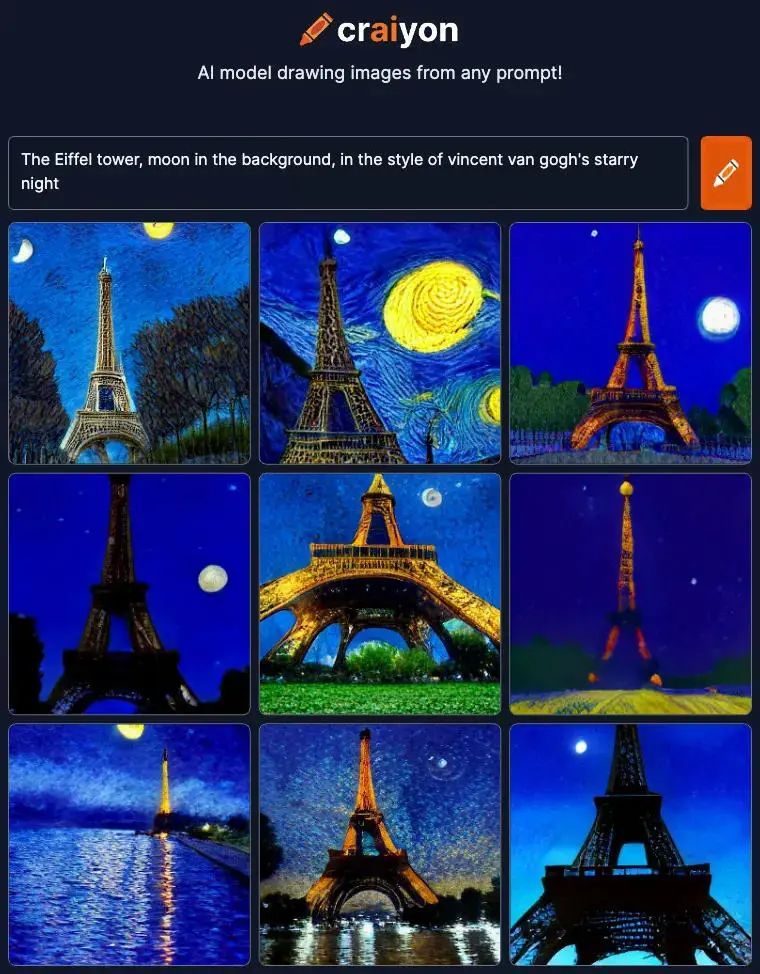 In the past, deep learning technology was widely used to train the model on large data sets. When the program understands the relationships in these data, the model can be applied to actual scenes, such as identifying whether there is a dog in a picture or translating text, and so on.
The working principle of the image generator is to reverse this process. For example, instead of translating English into French, it translates English phrases into images. Specifically, it usually has two main parts, one is to process initial phrases, and the other is to convert data into images.
At first, generative AI was based on a method called GAN, that is, the generative adversarial network. In essence, this method is to make two artificial intelligence models compete with each other to better create images that meet the target.
At present, generative AI is usually based on Transformer, such as image generator DALL-E and so on. DALL-E was first created by OpenAI in 2021, and in 2022, OpenAI released DALL-E 2.
Christian Cantrell, a developer who focuses on generative AI, said: "With DALL-E 2, we can really cross uncanny valley." (The Valley of Terror theory is a hypothesis about human perception of robots and non-human objects. It was put forward by Japanese robot expert Masahiro Mori in 1970. )
Another commonly used AI-based image generator is Craiyon (formerly known as DALL-E Mini), where users can enter phrases in the browser and see the illustrations it generates within a few minutes.
According to Dayma, since its launch in July 2021, Craiyon has produced about 10 million unprecedented pictures every day, which adds up to 1 billion. Earlier this year, the use of Crayon soared, and Dayma also took Crayon as its full-time job. In addition, Dayma has created a Twitter account to post the weirdest and most creative pictures generated by Craiyon. For example, ketchup comes out of the tap on the Italian sink.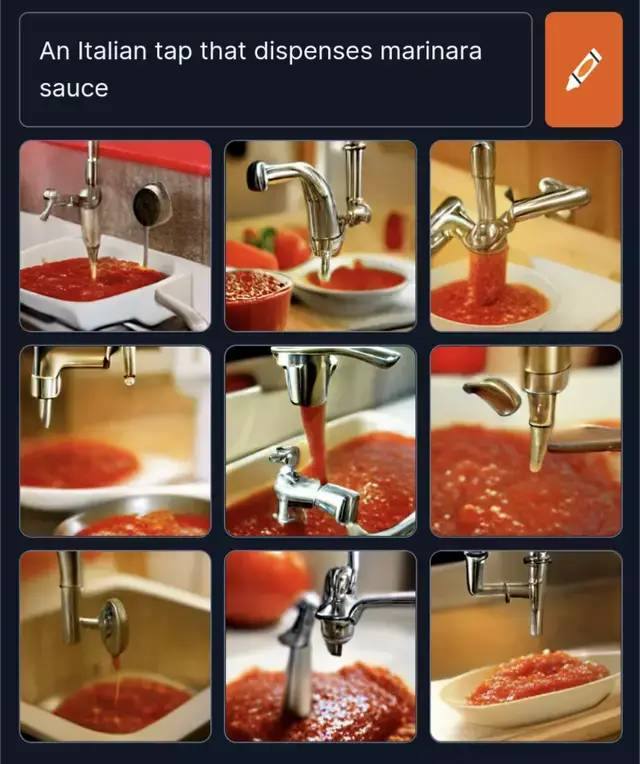 In addition, Stable Diffusion has also received wide attention. The project was released in August this year and has been open source on GitHub. Developers can run the project on computers, not just in the cloud or through programming interfaces. For example, Stable Diffusion can be integrated into Adobe Photoshop by plug-in, allowing users to generate backgrounds and other parts of images, and use layers and other Photoshop tools to operate in applications.
Cantrell, the developer of the plug-in, said, "I want to meet these creative professionals, so that they can introduce artificial intelligence into their creative work, instead of destroying their work."
It is understood that Cantrell has worked for Adobe for 20 years. After leaving in 2022, Cantrell focused on the direction of generative AI. Cantrell said that Stable Diffusion has been downloaded tens of thousands of times, and artists told him that they used this plug-in in many unexpected places, such as making Godzilla animation or creating pictures of Spider-Man.
Start-up companies get together
Some investors regard generative AI as a potentially transformative change, just like the early development of smart phones or the Internet. This kind of transformation has greatly expanded the potential market of this technology.
"Before that, artificial intelligence was not unprecedented. Before 2007, we were not without mobile devices, "said Beisel, a seed investor." But at this moment, everything came together. The final consumer can experience and see something different from before. "
Cantrell believes that machine learning is similar to a more basic technology: database. "Machine learning is a bit like a database, which opens up a whole new world for network applications. All the applications we have used in our life are built on the database. But no one cares about how the database works. People only know how to use it. "
Michael Dempsey, managing partner of Compound VC, said that in the past, it was "very rare" for laboratory technology to enter the mainstream, but at present, generative AI has attracted wide attention of venture capitalists. Nevertheless, he warned that the current generative AI may be in the "curious stage" near the peak of the hype cycle, and the companies established at this stage may fail because they don't focus on the specific uses that enterprises or consumers are willing to pay for.
Others in the industry believe that startups that can apply new technologies such as generative AI today may challenge technology giants such as Google, Meta and Microsoft in the future.
At present, many companies applying generative AI technology have already received large amount of financing, and their valuations have also risen. For example, earlier this year, Hugging Face was valued at $2 billion after receiving investments including Lux Capital and Sequoia Capital; OpenAI has also received more than $1 billion from Microsoft and Khosla Ventures.
In addition, according to Forbes, Stability AI, the developer of Stable Diffusion, is negotiating with investment institutions to raise up to $1 billion in venture capital.
Cloud vendors and chip vendors will benefit.
Besides start-ups, cloud service providers such as Amazon, Microsoft and Google can also benefit from it, because generative AI may require a huge amount of computation.
Meta and Google have also taken action and started recruiting talents. In September of this year, Meta released an artificial intelligence application called "Make-A-Video", which can generate videos, which makes the generative AI technology a step further.
"This is a great progress," Zuckerberg, CEO of Meta, posted on his Facebook page. "It is much more difficult to generate videos than photos, because besides correctly generating each pixel, the system must also predict how they will change over time."
Recently, Google matched with Meta and released a program code called Phenaki, which can also convert text into video and generate several minutes of footage.
This craze may also boost chip manufacturers such as Nvidia, AMD and Intel, because the advanced graphics processors produced by these companies are ideal for training and deploying artificial intelligence models.
At a recent meeting, Huang Renxun, CEO of Nvidia, emphasized that generative AI is the key use of the company's latest chip, and he said that this kind of program may "revolutionize communication" soon.
At present, there are not many uses of generative AI that can generate commercial benefits. Many exciting breakthroughs today come from free or low-cost experiments. For example, some writers have tried to use image generator to generate images for articles. An example of Nvidia is to use a model to generate new 3D images, including people, animals, vehicles or furniture, which can be filled into the virtual game world.
Ethical issues can not be ignored.
While generating AI excites the industry, the ethical issues it brings are also worthy of attention.
The first is employment. Compared with professional illustrators, generative AI is obviously cheaper. Therefore, generative AI is likely to rob artists, video producers and other people engaged in creative work of their "rice bowls".
In addition, there are complex problems in originality and ownership of the content created by generative AI.
Generated AI is trained on a large number of images. Therefore, it is still controversial whether the creator of the original image has copyright requirements for the generated new image.
Some time ago, an artist won an art competition in Colorado, and his winning image was created by a generative AI named MidJourney. After winning, the artist said in an interview that he selected one image from hundreds of images generated by himself and post-processed it in Photoshop.
It is worth mentioning that some images generated by Stable Diffusion are watermarked, which indicates that some of the original data sets are copyrighted. Previously, Getty Images (a picture trading company based in Seattle, USA) announced that it was forbidden for users to upload generated AI pictures to its picture library, because the company was worried that there might be some copyright problems in such pictures. .
With the improvement of image generation software, generative AI may also deceive users, make them believe false information, or display images or videos of events that never happened.
In addition, developers must also deal with the possibility that models trained on a large amount of data may have biases related to gender, race or culture contained in the data, which may cause the models to show such biases in their outputs.
Original link:
Source: AI Frontline, author: Kif Leswing. If there is any infringement, please contact to delete it.